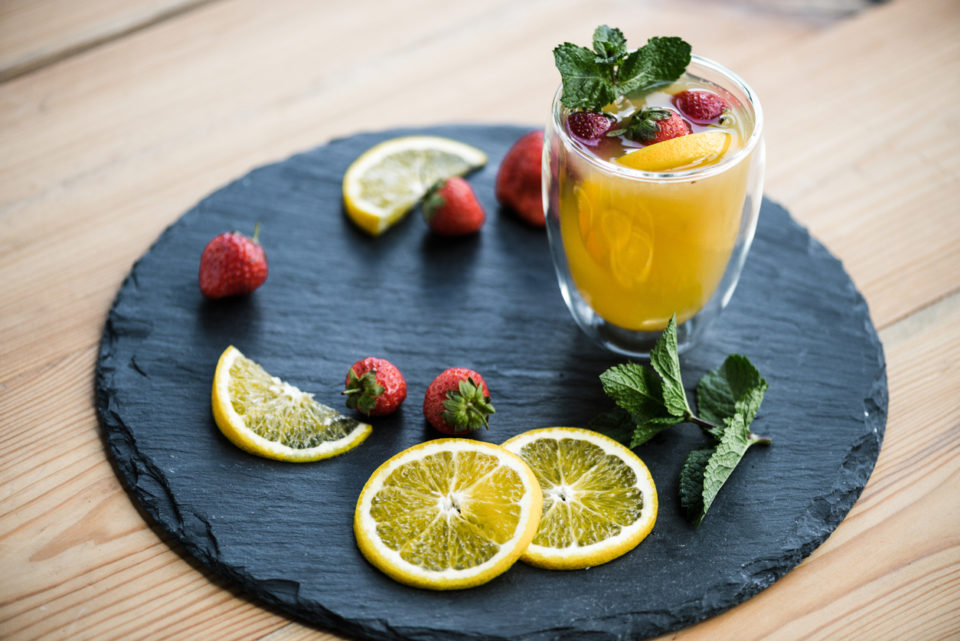 It's June, and the heat is cranking up. If you want to quench your thirst and cool off from the steamy heat, check out these flavorful and fruity drink recipes that are perfect for the summer.
Orange Sherbet Punch
Who says you can't drink ice cream? Grab some orange and lime sherbet at the store – oh and a large straw because you won't be able to sip down this scrumptious and refreshing beverage enough. You will mix ginger ale, cranberry juice, and cranberry juice with the sherbets to create an unforgettable, summertime flavor.
Strawberry Mint Tea
Minty and refreshing is the perfect combination. It's the prettiest pink color, so whether you're throwing a baby shower, planning a girls night, or looking to treat your little ones to a special afternoon beverage, this drink is perfect for a sunny, special day. Check out the ingredients and directions here!
Cucumber Honeydew Cooler
You have probably noticed the color green has been trending. If pink punch isn't right for your summer soirée, this green Cucumber Honeydew Cooler will take the cake. All you will need is English cucumbers, cubed honeydew, water, and granulated sugar.
You might also like: Tips To Prepare Your Vehicle For Summer Road Trips
Blueberry-Lemon Iced Tea
If you're in need of some caffeine for these long, summer days, this Blueberry -Lemon Iced Tea is delicious and simple to make. Be sure to garnish your glass with frozen blueberries and lemons to make your beverage even more Instagram-worthy.
If you're thirsty for a new ride, head over to Tarr Hyundai. We have a hot ride that'll make you look cool all summer long. Hop online to browse our extensive inventory of new and pre-owned vehicles, then contact us to set up a test drive today!