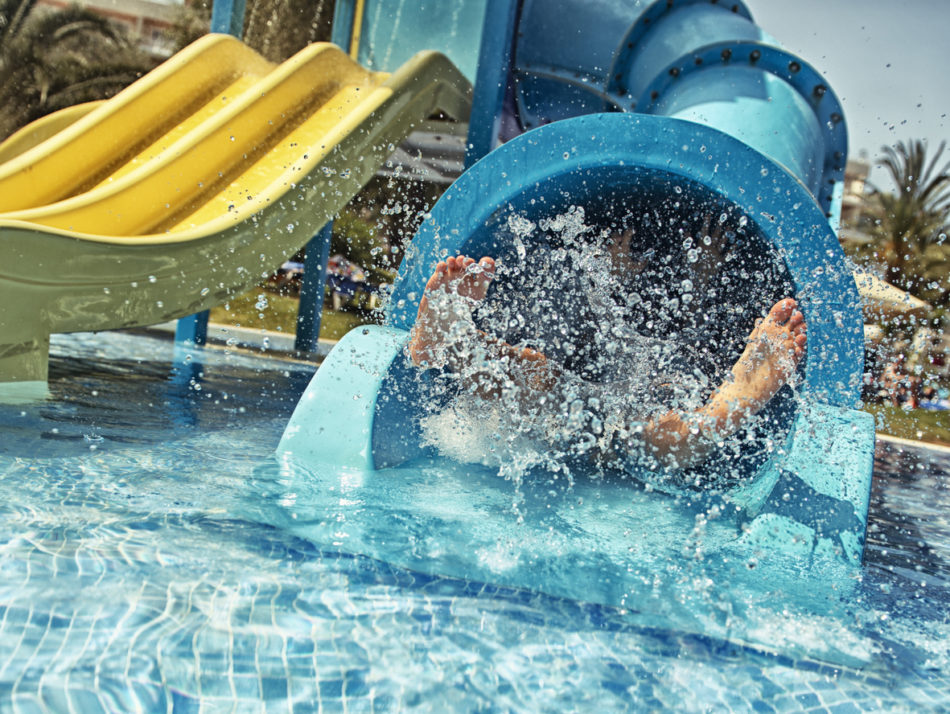 Did you know that one of the best outdoor waterparks in the United States is right down the road in Pigeon Forge? Dollywood's Splash Country is the fifth-best park in the country, according to USA Today's readers. With more than two dozen slides, numerous thrill rides, and tame options for the kiddos, it's easy to see why.
You can choose from one-, two-, and three-day tickets. Single-day tickets are $49.95, two-day tickets are $69.96, and three-day tickets are $79.95 for ages 10-61. It also offers special prices for kids and seniors.
Before you get your ticket, check out some tips that will help you make the most out of your time at the water park.
Hit the Big Waterslides Early
Dollywood's Splash Country has some epic waterslides, and they draw massive crowds. Slides like Fire Tower Falls and Big Bear Plunge end up with longer and longer lines as the day goes on. That's why it's important to make a beeline for the big waterslides when you arrive. Otherwise, you could end up spending more time in line than riding.
Now, there is a way around the long lines, allowing you to visit the top attractions at any time. You can get the TimeSaver H20 pass to skip the lines. You'll reserve a spot and then go to the front when it's your turn. If you have some extra money to spend on the visit, this is a good option. Just keep in mind that you'll only get to use the pass once per ride unless you upgrade to the Unlimited TimeSaver H20 pass.
The Wave Pool and Lazy River Are Perfect in the Afternoon
After spending the morning on the waterslides, head over to the low-speed options. The Cascades and the Downbound Float Trip usually aren't too crowded in the afternoon. Along with beating the crowds, these attractions will give your heart a chance to stop beating out of your chest after flying down those thrilling waterslides.
Get Life Vests for Little Ones
Many people don't realize this, but Dollywood's Splash Country provides life vests free of charge to little kids and non-swimmers alike. Lifeguards can require people to wear them, but you also have the option of asking for one. If you aren't comfortable in the water or you have little ones, it's a good idea to get the vest. After all, it's free and can be a lifesaver.
You might also like: How To Boost Your Vehicle's Trade-In Value
Don't Forget Towels
Dollywood's Splash Country has beach towels for sale, but they don't have rentals. You can save a lot of money by bringing your own. Then, you can dry off between attractions if you want.
You are in for a day filled with fun when you visit Dollywood's Splash Country. Kids and adults alike love the water park. It's one of those places that truly has something for everyone, so head over soon.