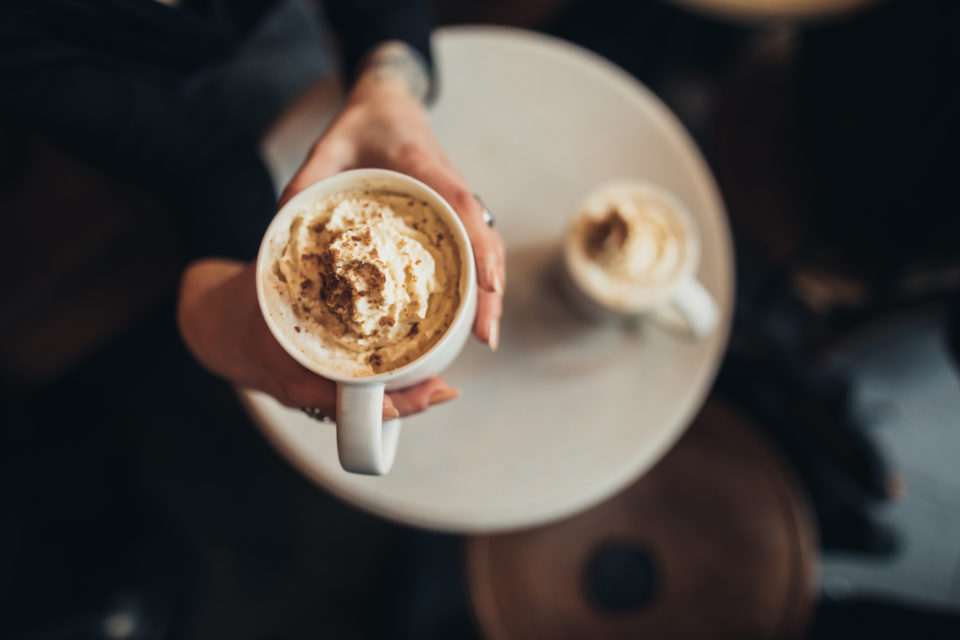 If you're a coffee drinker, you know that there is nothing better than waking up to a pot of the good stuff. It truly feels like a miracle drink sometimes. But if you're used to going out to a coffee shop every morning, you might want to try something new: making your own coffee drink. No, not the plain, boring stuff you always make when you're in a pinch. We're talking next level: coffee shop-quality coffee in the comfort of your home. If you want to try it for yourself and taste fall in every sip, look at these autumn-inspired coffee recipes. Try out some for yourself, and see just how great your day will be!
Salted Caramel Latte
Sometimes, you like your coffee black. And other times, you basically want a dessert with some caffeine in a cup. When you're in the mood for the latter, you should try making a salted caramel latte. Everyone loves salted caramel these days, and for a good reason. The combination of salty and sweet is to die for. Add in the whipped cream and some pungent coffee, and you have a morning drink (or afternoon pick-me-up) that you won't be able to get enough of.
Pumpkin Spice Latte
If we're talking about fall coffee drinks, we have to mention the pumpkin spice latte. It is the unofficial flavor of the season, and you may not be able to wait to get your hands on it. Luckily, you can make it yourself in the comfort of your home. Take things a step further by adding in some whipped cream and topping your creation with fresh cinnamon. You may not believe it now, but this stuff might even be better than what you'd find at your favorite coffee shop. In disbelief? Try making it for yourself.
You might also like: Invest In A 2020 Hyundai Santa Fe
Caramel Chocolate Hazelnut Latte
Perhaps you love fall but don't want something that tastes like a craft store. That's understandable. That's why a caramel chocolate hazelnut latte exists. It will get you into the spirit of the season, no pumpkin spice required. The chocolate gives it a rich texture and flavor that makes this the perfect after-dinner drink. Of course, decaf coffee is fine if you have to go to bed right away. Therefore, you shouldn't forget to try out this incredible recipe.
Make your coffee amazing this season with these fun and creative recipes!