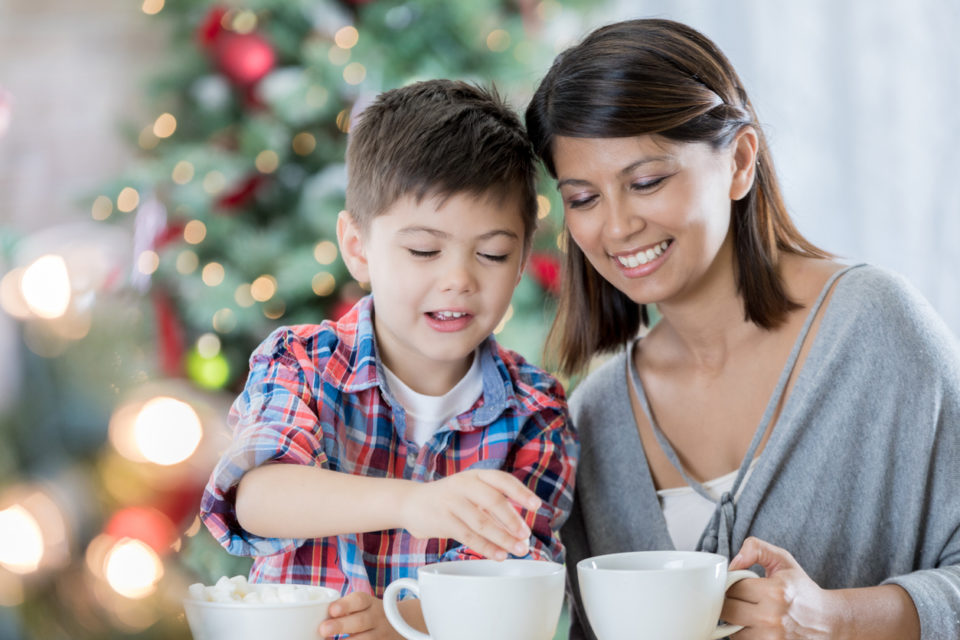 The cold of winter is reason enough to stay indoors. When you add in social distancing, you have even more of an excuse to stay snuggled safely inside. Instead of playing on your phone all day, try these family-friendly activities that you can do to pass the time while you're at home.
Movie Marathon
A classic, the movie marathon keeps your family entertained while bonding over a shared emotional experience. Most streaming services offer free trials. And for specific movies, you can rent or purchase most films for around $6.
Craft Time
There's something about crafting that kids just love. If you don't have one already, make a craft box with things like construction paper, beads, glitter, pipe cleaners, and safety scissors. You can download craft ideas online, or let your kids' imagination run wild and see what they come up with.
Make a Warm Treat
There's no better way to be festive and warm up at the same time than with a warm drink. Have fun making apple cider, hot cocoa, or chai tea. If you have a fireplace, you can also enjoy toasting marshmallows to make s'mores. 
Swimming Indoors
Going to the pool is one of the best things to do in summer. In the winter, you don't always have that luxury. If you have a bathtub, especially a garden tub, consider letting the kids don their swimsuits and go indoor "swimming." This can turn a regular experience into something extra exciting.
You might also like: Make Your Own Fire Pit For The Upcoming Winter Nights
Tarr Hyundai in Morristown, TN
When it comes time to upgrade or service your vehicle, Tarr Hyundai will go the extra mile to earn your business. We offer pickup and delivery for both sales and service, making sure every customer feels safe when working with us. Browse our selection of new and used inventory online, and start shopping for your perfect Hyundai.