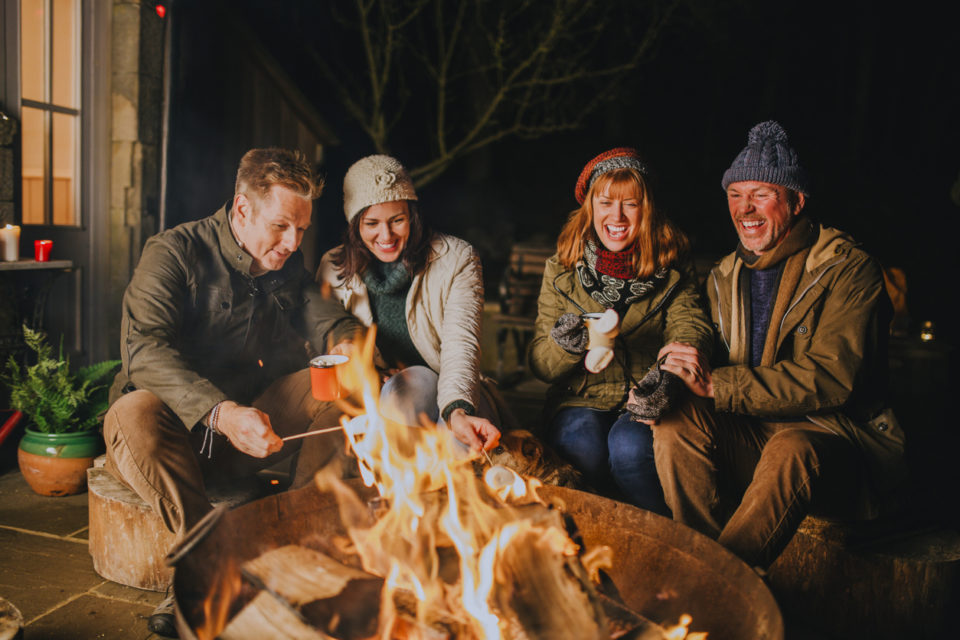 When it gets cold outside, it can feel like you're stuck in your house for weeks on end. After all, if you feel like you can't enjoy the great outdoors, there's definitely less to do. But did you know that you can make your own backyard way more comfortable for you and your family so that you can enjoy it all season long? That's right. That's exactly why you should try making your own fire pit for the upcoming winter nights. Here's how to easily do it yourself.
Set a Foundation
The first step to building a fire pit in your backyard is setting a foundation. You'll want to make sure you keep the fire in a somewhat closed location, after all. While you can do this with many different materials, you may want to try using mini bricks. You can get bricks that are shaped so you can put them in a circle. Choose the best spot in your yard for your future fire pit, and start building the foundation. As long as you don't make it too big, this step shouldn't take you too long.
Build up Sides
Once you've established the foundation, you can then start to focus on building up the sides. While you're doing this, you'll want to make sure to keep everything level – you don't want your fire pit getting off-kilter, after all.
Clear Around the Perimeter
You don't want a bunch of plants growing in your fire pit, so clear around the perimeter, making sure you dig a bit of a dip in the soil. Once you're done doing that, you may want to put some weed killer in this area too.
Add Some River Rock
Next, you'll want to pick up some river rock from your local garden supply store. This will serve as the bottom of your fire pit. Be sure to spread it out generously, so it covers all the dirt and grass. Not only will this look really nice, but it will also keep the bricks from shifting around too much.
You Might Also Like: Tackle Holiday Shopping With These Tips
Add a Seating Area
Once you're finished with the actual fire pit, you can make the area more comfortable. You should add seating, so you and your guests have somewhere to sit while you admire the fire. When you have everything set up, grab some marshmallows and graham crackers, and enjoy your yard in a whole new way!