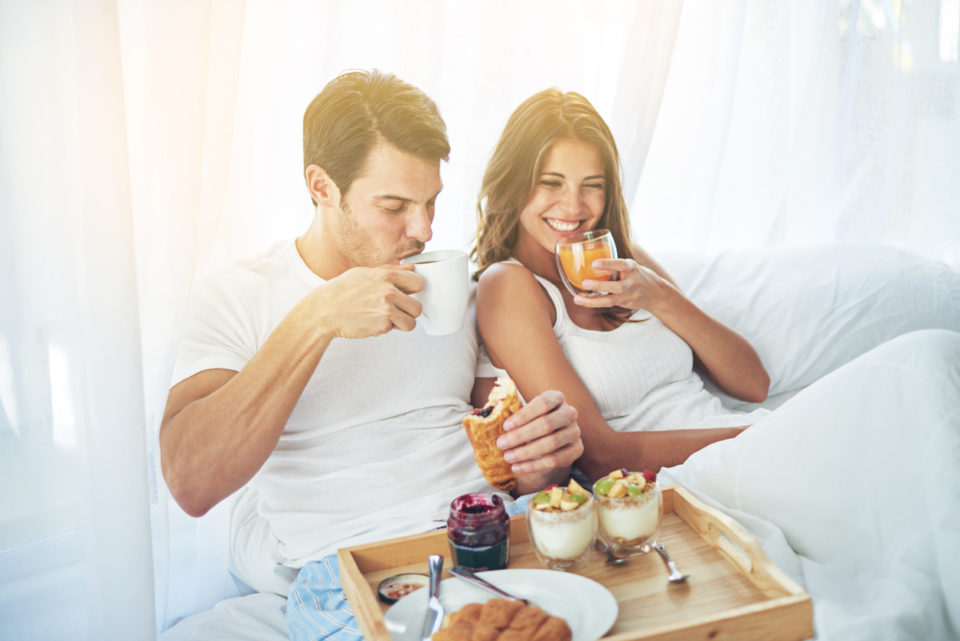 There are nearly 8 billion people in the world, but your valentine decided that you're their favorite person. Therefore, why not plan a little quality time with each other instead of buying an expensive gift? Here's a list of things to do with your spouse, girlfriend, boyfriend, or partner. Pick one or several and have a wonderful time making new memories together.
Fun Foodie Ideas
Make a waffle bar: Surprise your love with a waffle bar for Valentine's Day, and spend the morning getting reacquainted over fruity, syrupy goodness.
Bake Valentine's Day treats together: Find a yummy V-day recipe and whip up something sweet with your sweetie.
Have breakfast in bed: Wake up early and make a delicious breakfast for your partner to wake up to.
Cook dinner together: Here are a few easy dinner recipes you can try together.
Ideas for Exploring
Go for a hike:  Get out and explore the trails in and around Morristown, TN.
Volunteer together: Get to know the things that your significant other is passionate about by picking a local non-profit to volunteer for.
Go stargazing: Find a stargazing app and a quiet place to enjoy the wonders of the night sky over Morristown.
Be a tourist in your home town: See Morristown from the perspective of a tourist.
You might also like: Beat The Winter Chill With These Slow Cooking Classics
Cozy Home Date Ideas
Have a game night: Grab some snacks and your favorite board game for some lighthearted competition.
Make each other playlists: Getting to know each other's music is a whole new level of familiarity. Choose a music app and create a list of your favorite tunes to share.
Make a scrapbook together: Print out a few selfies you've snapped together and make a scrapbook of your favorite memories.
Write each other love letters: We're sure you're past "Do you like me? Yes or No?" but this old-school expression of love deserves a revival. Grab a stationary set and pen your love a romantic letter.
Have a movie marathon: Blankets, popcorn, and a list of your favorite romantic movies are all you need for a cozy night at home. Not into rom-coms? Make a list of scary movies instead so you can snuggle closer during the frightening parts.