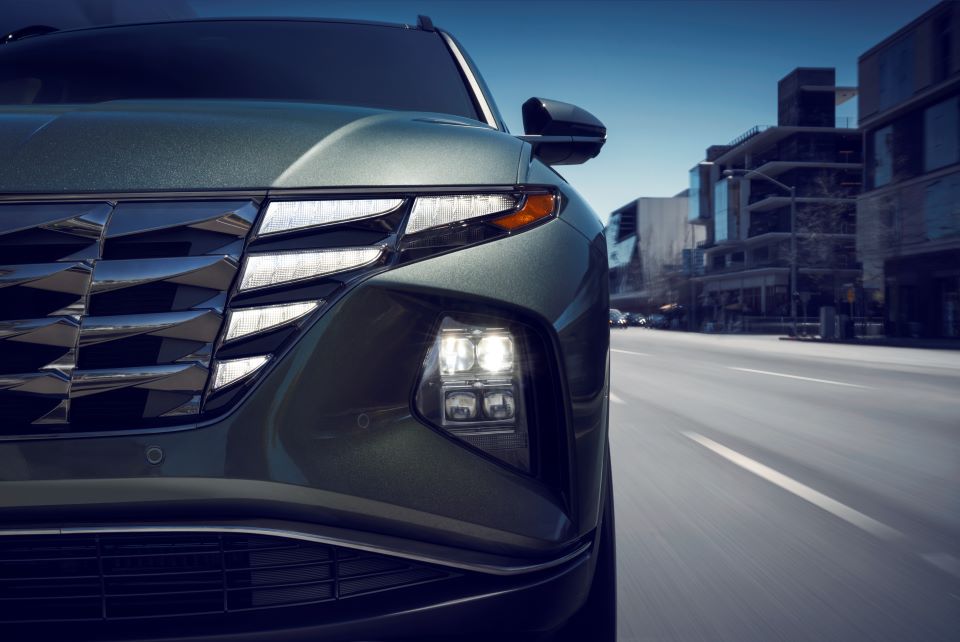 Hyundai is already known for its efficiency, and the maker takes efficient driving to a new level with the 2022 Tucson Plug-In Hybrid Electric Vehicle. Have a look at what this groundbreaking PHEV has to offer.
Electric Efficiency
The Tucson Plug-In Hybrid runs on a turbocharged 4-cylinder engine partnered to an electric motor for a total of 261 horsepower. The efficient powerhouse generates ample energy for punctual acceleration at city intersections and highway onramps, and it pairs its brisk performance with remarkable gas mileage. You can also switch to an all-electric driving mode for running errands in town without the need for a fill-up. When you're back at home, you can also fully charge the Tucson Plug-In Hybrid's battery with just a couple of hours of charging time. When fully equipped for towing, the Tucson PHEV can pull up to 2,000 pounds.
Smooth Cruising
From all-electric jaunts through Morristown to fuel-efficient treks down the highways of Tennessee, the Tucson PHEV maintains a gentle, smooth ride from start to finish. The SUV remains balanced as you take twists and turns, and it keeps its composure all along the way with confidence-inspiring traction thanks to its standard all-wheel drive. Bumps in the road won't jostle your cabin thanks to the Tucson's shock-absorbing suspension system, and the hybrid's regenerative braking responds promptly to your inputs.
Safe Travels
The 2022 Tucson Plug-In Hybrid has earned excellent safety test scores, allowing you to leave your driveway with peace of mind. Hyundai also backs up its high ratings with an array of standard and available driver assistance systems and safety tools. The 2022 model comes stocked with smart safety features like driver drowsiness monitoring, blind spot monitoring, pedestrian detection, and rear cross traffic alert. More safety tools are also available, including remote smart park assist.
You might also like: Items Every Freshman In College Needs
Tarr Hyundai
To see what the Tucson Plug-In Hybrid can do for your and your passengers, you'll need to get behind the wheel. Come visit us at Tarr Hyundai to take this efficient hybrid for a test drive!