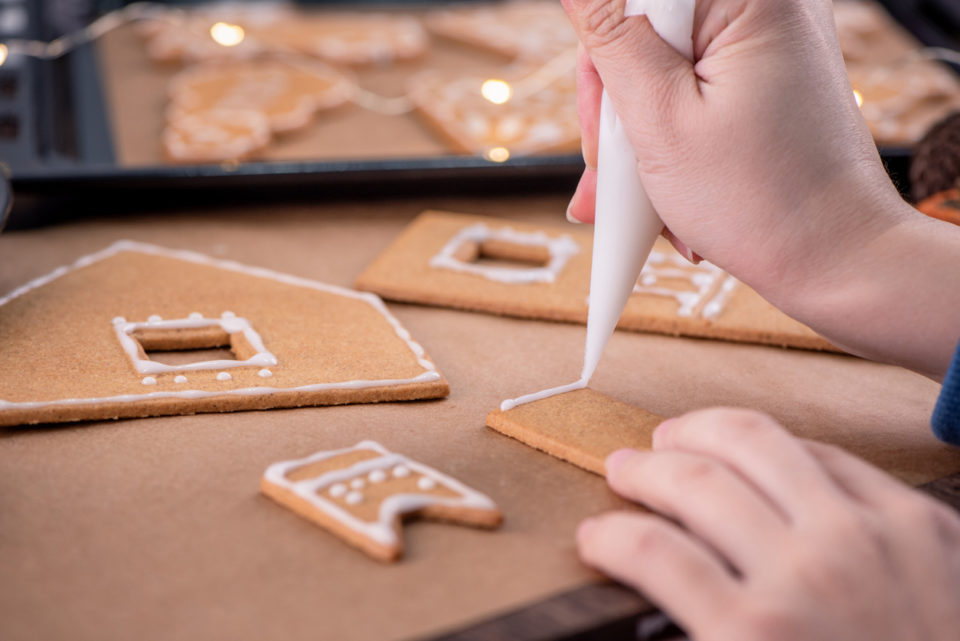 Turkey. Dressing. Sides. And dessert. Yes, lots and lots of dessert. It is the Christmas season after all. So what's your favorite recipe? Here are a few you might want to try the next time you bake some delicious holiday sweets.
Gingerbread House
Don't just make gingerbread men, make the whole house. Don't worry, it doesn't take a seasoned builder to construct this holiday favorite. They do recommend, however, that you make your house from scratch instead of from a kit. After all, you want your gingerbread to have that soft and chewy middle with crunchy, crispy edges. One of the best things about this recipe is how fun it is to make and eat. By the way, do you know where gingerbread houses began? They started as a German tradition in the 1800s or even much earlier, and a gingerbread house is part of the Hansel & Gretel story. Here are some ingredients to make yours. Follow the directions for a joyful and delicious dessert.
all-purpose flour
holiday spices- ground ginger, ground cinnamon, and ground allspice
salt
baking soda
egg
butter
brown sugar
molasses
water- to help thin out the batter a bit
jolly ranchers- or substitute with another hard candy
royal icing
Peppermint Macarons
It's the holiday season. That means you need at least one peppermint-flavored dessert in the mix, and peppermint macarons are the perfect choice. The festive red shells with creamy peppermint buttercream and candy cane topping are beautiful, delicious, and easy to make – and certain to bring holiday joy into your home.
Chocolate Crinkle Cookies
Chocolate? Oh yes, chocolate – a classic ingredient for many a cookie recipe. This delicious, tender, chewy crinkle cookies may make you think you're biting into a brownie. And because the recipe is so easy, it's an ideal choice for beginner bakers.
You might also like: Make Your Holiday Safe With These Tips
Soft And Chewy White Chocolate Cranberry Cookies
The name says it all. If you like those ingredients, chances are you'll love these cookies. And best of all, they're both easy to make and easy to freeze so you can save some for later.