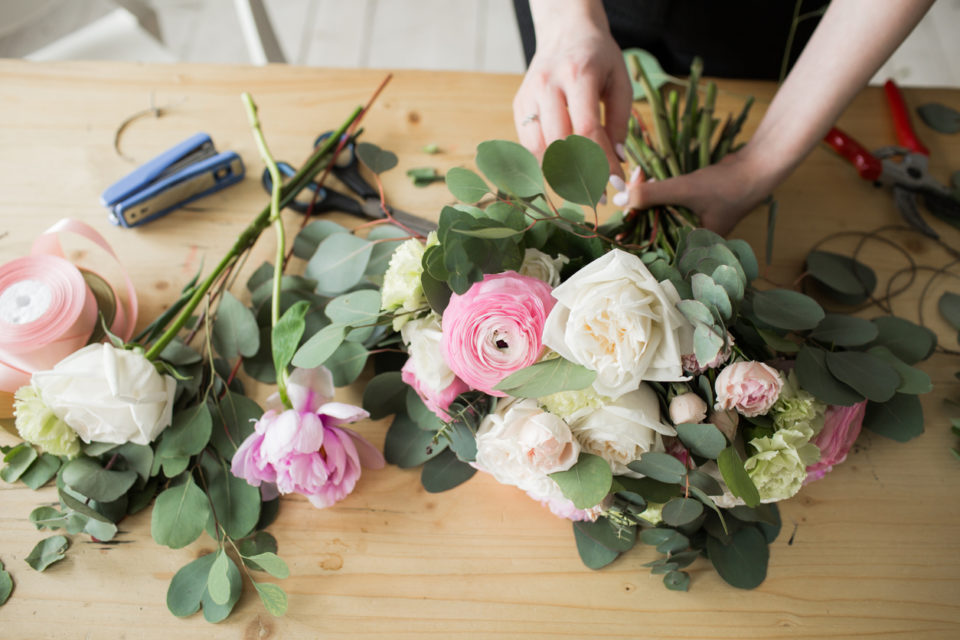 Do you enjoy fresh floral arrangements but you don't want to spend top dollar for them? If your answer is yes, a DIY flower arrangement is ideal for you. You might think that creating your display is too tricky, but you can simplify the process with some tips. Check out these DIY flower arrangement tips so you can beautifully decorate your home this spring.
Make a Simple Five Stem Arrangement
You can throw together a flower arrangement quickly by picking up five different stems. Choose flowers of various sizes, textures, and colors. The branch with the largest bloom will serve as the focal point, so put it in the vase first. Next, add the other flowers and include some greenery and accents. Play around with the arrangement until you're happy with it.
Show Off Your Roses
Roses are always a great addition to a home. Fragrant and beautiful, you can't help but love showing off these blooms. There's one problem, though. When you put them in a vase, they move in different directions, ruining the arrangement's look. Although, you can keep your roses together with a hair tie. Just cross the rose stems over each other and secure them with a hair tie. It's that simple!
Go Vintage
Vintage is in right now, and you can embrace the trend by placing heirloom flowers inside an antique container. The heirloom flowers have an old-time feel that is enhanced with a vintage container. Choose your color palette wisely so you can keep that vintage vibe going.
Get Fruity
Do you dislike seeing the stems when you use a clear vase? You can hide the stems and show off your stylish side with grapefruit. Put some water in a vase and then add sliced grapefruit to it. Put the flowers in the vase, making sure the sliced grapefruit surrounds the stems. This looks neat, and you're sure to get some compliments on your presentation.
Use a Wooden Box for a Centerpiece
Have you always felt a bit envious of people who make stunning centerpieces?  You can join the fun with the help of a wooden box. First, choose your favorite wooden box or drawer. Next, add flowers to small vases and place them inside the box. Make sure you can't see the vases when they are inside the box. You'll have a fantastic centerpiece that you can show off.
You might also like: Take A Look At The 2021 Hyundai Kona
Make Tulips Stand Tall
Tulips are gorgeous, but there is always trouble when trying to display them, as they naturally droop. You can ensure the flowers stand up by placing the tulips in a tall vase. By using a vase that is taller than the tulips, the blooms are sure to stand at attention.
These DIY flower arrangements will help you add some fragrance, color, and personality to your home this spring. Brighten up your Morristown, TN, home by adding one or more of the arrangements!