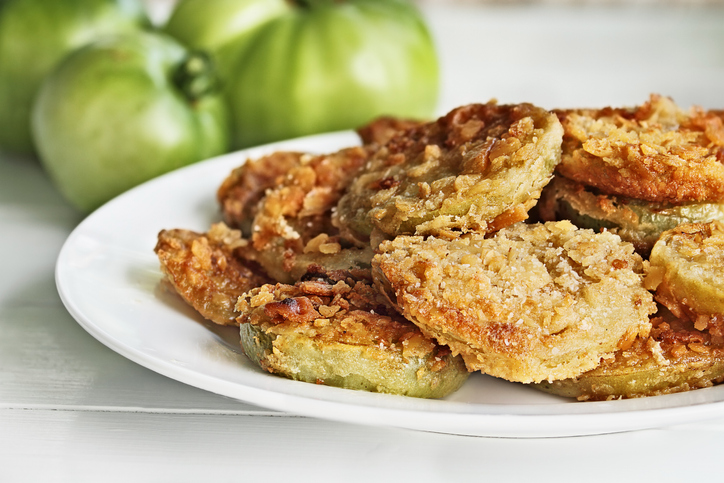 Spring is coming, so you may have a few favorite meals ready. However, some recipes are great throughout the year. Many of these are also easy to make and can feed the entire family. So if you are stuck in a rut and want new yearlong ideas, here are a few to put at the top of your list.
Fried Green Tomatoes
It's a movie, it's a book, and it's a real Southern dish. Yes, fried green tomatoes are a thing, and you can easily make them at home. All you need is eight ingredients, some of which you may already have on hand. Here's what to gather:
One egg, lightly beaten
1/2 cup all-purpose flour, divided
1/2 cup of cornmeal
1 teaspoon of salt
1/2 cup of buttermilk
1/2 teaspoon of pepper
Three green tomatoes, cut into 1/3-inch slices
Vegetable oil
You will then want to mix the egg and buttermilk. Separately, combine 1/4 cup of flour, cornmeal, a teaspoon of salt, and pepper in a bowl. Then dredge the tomato slices in the rest of the flour. Dip this in the egg mixture and dredge in the cornmeal mixture. Lastly, put some oil in a cast-iron skillet and heat at 375 degrees. Then drop the tomatoes into the oil once it is hot. Cook these for about two minutes until golden. Drain the tomatoes on a paper towel and sprinkle them with salt.
You might also like: Enjoy Hometown Flavors At Holston's Kitchen
Egg Salad Sandwiches
Secondly, there is never a bad time to have egg salad sandwiches. They go great with soup, salad, chips, or other side dishes. To make them begin by assembling these ingredients:
Fivehard-cooked eggs, grated
1tablespoon of onion, grated
2tablespoons of celery, finely chopped
2tablespoons of sweet pickle relish
1tablespoon of sour cream
2tablespoons of mayonnaise (or more to taste)
3/4teaspoon of dried salad seasoning
1/2teaspoon of Dijon mustard
1/4teaspoon of salt
1/4teaspoon of sugar
1/8teaspoon of ground black pepper
22slices of white bread
The steps to making these sandwiches are simple. Begin by mixing the hard-cooked eggs, dried salad seasoning, onion, sour cream, celery, mayo, and sweet pickle relish together. Furthermore, add the Dijon mustard, salt, sugar, and pepper with the other ingredients and mix in a bowl. You'll then want to cover the bowl and chill it in the fridge for three hours.
Once the mixture has chilled, take the bowl out of the fridge. Spread the egg mixture on one side of half the slices of bread. Top with the other slices. If you would like, you can cut the sandwiches horizontally.
These two recipes will undoubtedly be crowd-pleasers. And best of all, you can also have them in the summer, fall, and winter. Make these for your next few meals.