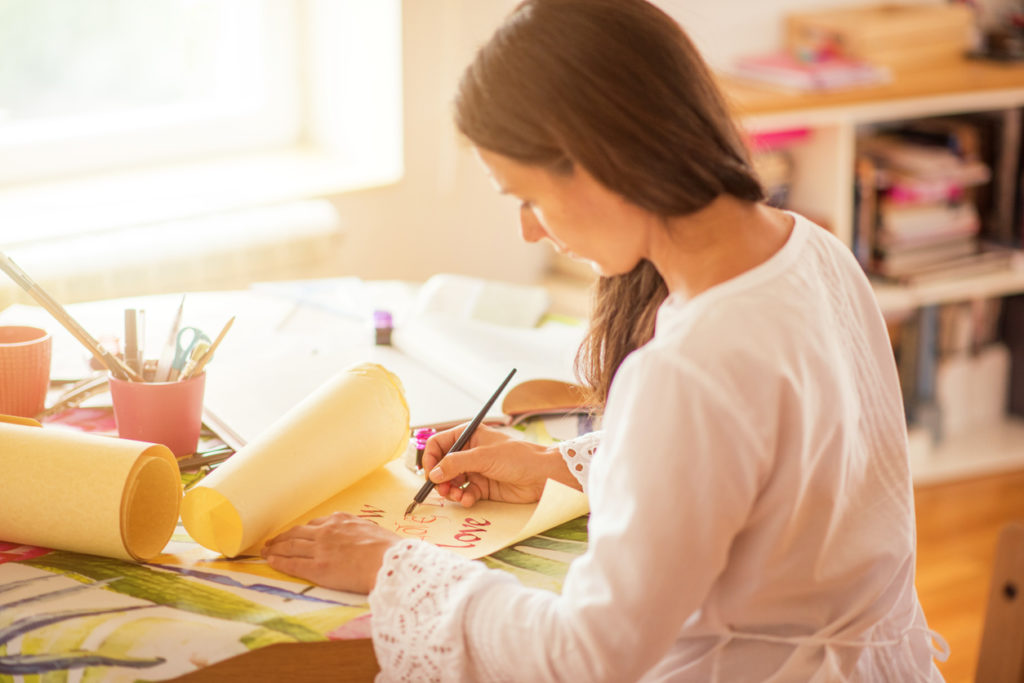 With the cooler days setting in, you might find yourself spending more time indoors. If you're looking for a new way to pass the time at home this fall, try picking up one of these fun and engaging hobbies.
Painting
Whether you'd like to create some decorative artwork or just add some color to your day, painting is wonderful creative outlet. You'll need brushes, of course, and you can often find brushes bundled in packs that include several varieties for broad strokes and finer details. If you want to paint with acrylic or oil, you'll need some blank canvases. If you prefer watercolors, you'll need paper specially made to hold the wet paint without warping. You can also think outside the frame and experiment with wooden canvas. You'll also need a cup of water and some towels to keep your brushes clean. Additional tools that can make the creative process easier include color palettes for mixing, plus an easel to prop up your canvas.
Upcycling
If you have some old tools, spare parts, or castoff materials lying around, you don't have to toss them or just let them gather dust. That old junk can be given new life as something useful and eye-catching if you give it the upcycle treatment. Nothing has to go to waste as you reimagine old materials as furniture, décor, storage, and more, and you might be surprised what a fresh coat of paint can do.
Pen and Ink
You can explore your artistic side without paints and brushes – all you need is a good pen, some ink, and paper. Pen and ink sketching is the preferred art style for a host of illustrators and artists due to its fluidity and responsiveness. Cartridge paper works well for this medium, and while you can always use a regular pen, you might enjoy the added versatility of a dip pen and ink well. The nib of the pen responds to the amount of pressure you apply, and you can use it to create thin lines or bolder impressions with a heavier touch. You can even use the occasional ink splatter as part of the creative process.
You might also like: Get Ready For The 2022 Santa Cruz
Tarr Hyundai
If a new ride is on your mind this autumn, come find it here in our New Hyundai selection.