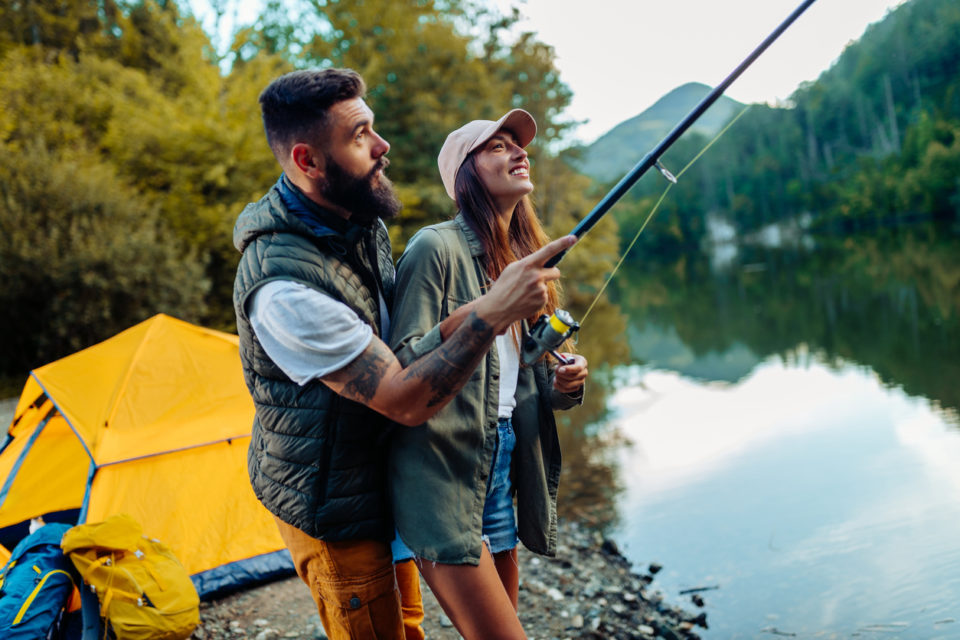 Spring is the ideal time to go fishing in Tennessee. The fish are actively looking for food, giving you ample opportunities to reel them into your boat or shore. First, though, you need to make sure you get the equipment for the job. Check out what to consider when buying a rod and reel.
Decide Between a Spinning or Casting Reel
First, you need to decide if you want to get a spinning or casting reel. If you're going for big fish, you'll need a casting reel. However, spinning reels are best for beginners and when fishing on topwater. Just keep in mind that you'll want to go after smaller fish if you choose a spinning reel.
Choosing the Right Rod and Reel Combo
Many anglers choose rod and reel combos, especially those just starting out. If you go this route, make sure you buy the right option for the fish you're trying to catch. For instance, if you're trying to catch small fish, go with an ultralight rod and reel. However, you'll need a medium-action rod if you want to catch bass or other medium-sized fish. On the other hand, you'll need a heavy power rod for big game fish.
Selecting the Material
Rod and reels are available in various materials, with graphite and fiberglass the most popular. Graphite is lightweight, strong, and sensitive enough to detect light strikes from bass and other freshwater species.
On the other hand, fiberglass stands out for its soft action, meaning it has a lot more give. The extra give means the fish have more opportunities to eat the bait without you realizing it. However, the line is easy to manipulate in the water, making it a smart choice for fly fishing. If you can't decide between the two, you can get a rod and reel that's made of both graphite and fiberglass.
You might also like: Start Preparing Your Garden For Spring
Choosing the Rod Handle
You also need to consider the handle when buying a rod and reel. Cork has been the material of choice for years. These handles are lightweight and do a great job of picking up vibrations from fish trying to sneak off with your bait. Thus, the material is beneficial when bass fishing.
However, some anglers have made the switch to ethylene-vinyl acetate handles. The foam is even lighter and more durable than cork. Your hands might slip a bit on this handle when it's wet, but that's the only drawback. On the positive side, it's cheaper to manufacture, so you can get a rod and reel for less. Both can perform well when fishing, so it comes down to your budget and personal preference.
Keep these tips in mind when shopping for a rod and reel. Then, you can grab the rest of your gear and hit the water. The fish are biting this spring, so get in on the action soon.
Disclaimer: The stock image is being used for illustrative purposes only, and it is not a direct representation of the business, recipe, or activity listed. Any person depicted in the stock image is a model.