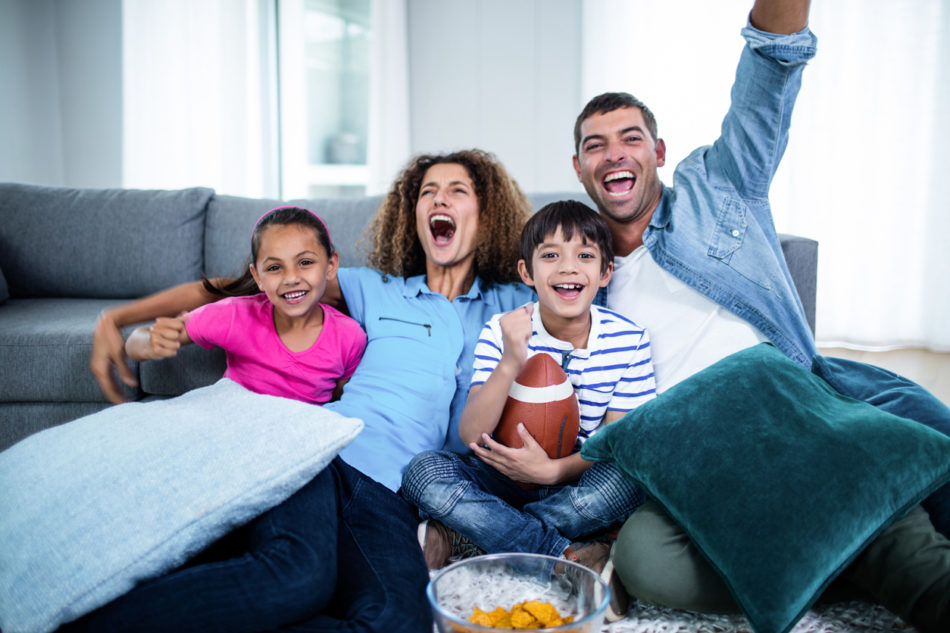 Do you want to transform your home into a football-watching zone? The season is coming up fast, but you still have time to prepare. Let's go over how you can turn your unfinished basement into the best place to watch football in Tennessee.
Stick With a High Ceiling
If you've yet to finish your basement, there's a good chance that your ceiling is still exposed. A low ceiling will make you feel claustrophobic when watching the game. Instead, maintain a stadium feel by leaving your ceiling exposed. The room will be taller, creating a great environment for watching the game. Plus, you can jump as high as you want after your team scores a touchdown without worrying about banging your head.
You can add to the industrial style by painting the wiring, piping, ductwork, and joists. Choose matte black paint for this job. It will look cool, industrial, and perfect for football.
This might not be the most exciting job to tackle, but it needs to be first on your list. You don't want the paint to drip on the floor or furniture after setting everything up, so knock this project out.
Get a 4K Ultra HDTV
Investing in a nice TV is the next step in preparing for game day. If you want the best picture possible, get a 4K Ultra HDTV. The TV needs to be large enough for you to enjoy the action. Choose a size based on how close you'll sit to your television. If you're going to sit 10 feet from the screen, your TV should be 80 inches or bigger. What if you want to sit closer? You'll need a TV that's at least 65 inches if you're going to be eight feet away and at least 50 inches at six feet.
If you aren't quite sure where your seating will be, err on the side of going bigger. These televisions look crisper the closer you are, so you can't go wrong with a massive TV.
Choose Your Seating
The right seating can go a long way in creating the ideal football-watching experience. Do you plan to watch it with friends or family? Consider getting a leather sectional sofa. Upgrade to one with recliners for the ultimate comfort. Then you can recline while cheering on your favorite team.
You might also like: Why Certified Pre-Owned?
Add Electric Floor Heating
Electric floor heating is a must when watching football in the basement. Basements tend to get and stay cold during football season. With electric heating, you'll be warm and cozy while you watch the game.
Once you get everything set up, your basement will be the place to be on game day. Your friends and family will all want to huddle up with you and watch the game. Get started today so your basement will be ready in time for the first game of the season.
Disclaimer: The stock image is being used for illustrative purposes only, and it is not a direct representation of the business, recipe, or activity listed. Any person depicted in the stock image is a model.