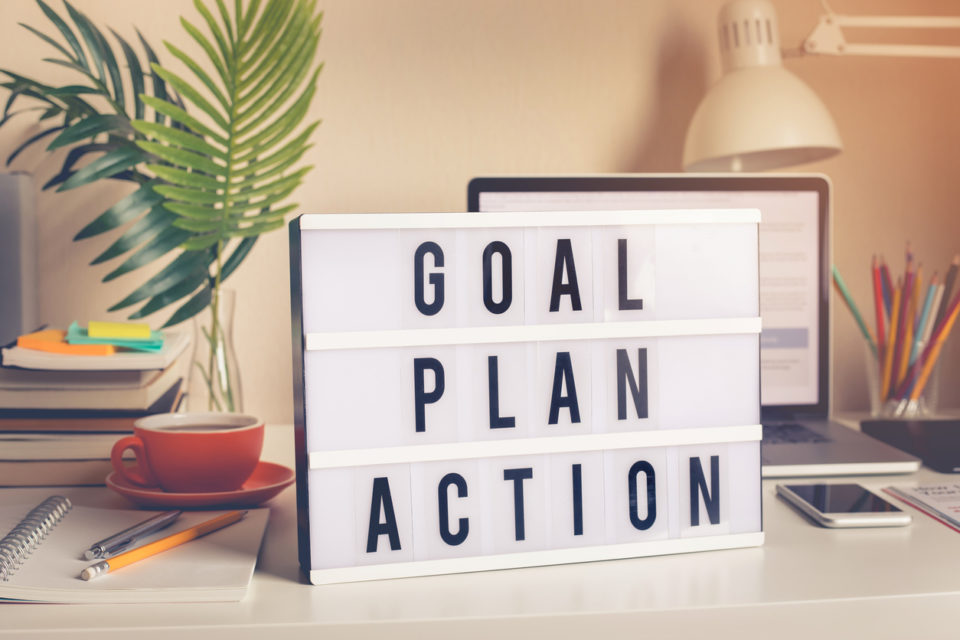 Setting goals is a worthy pursuit. In fact, goal setting can lead to growth and self-improvement. It can help improve your physical and mental health, as well as positively impact relationships. The coming new year is the perfect chance to start fresh by committing to some big changes in your life. The problem is, it can be difficult to sustain these changes and follow through with the resolutions. For example, if you are like many people, you may fall short on these resolutions early in the year. Don't get discouraged, though. There are ways to increase your chances of attaining your goals in 2022.
Choose One Thing to Work On
There's a temptation to want to overhaul your life by picking several New Year's resolutions. Though you may have your heart in the right place by picking multiple resolutions, you may be setting yourself up for failure from the beginning. Having too many goals can overwhelm you and create a lot of stress in an already stressful life. Simplify by picking one New Year's resolution. Focus on that single item and chip away at it each day. You have a much better chance of being successful.
Know That Problems Will Arise
Life is anything but perfect and smooth. You can bet that obstacles will get in the way. For example, if you set a goal to exercise for 30 minutes a day, the chances are good that you're going to get sick a few times and not be able to exercise. Or, if you set a goal to save more money, you may experience a financial situation where you need to pay a large one-time sum of cash. Regardless, if you start off by realizing that things will get in the way of your resolutions from time to time, you will be less frustrated when these issues do occur.
Know What it Will Take
Don't just choose any old goal and then move forward with it. Instead, research what it is you're setting out to do. For instance, plan the appropriate steps to achieving your goal. To do this, you need to know more about the resolution you are trying to accomplish. Research the topic online so you can be ready to get off to a good start and take the right steps in pursuing the goal.
You might also like: The Truth About Warming Up Your Car
Go All in
Any resolution should have your full dedication and attention. Resolve to start with your goals on a certain day and be fully invested in accomplishing them. Write down your goal in a prominent place, so you see it often. Tell yourself that you are going after it no matter what. Have a positive attitude.
This year, you can reach your New Year's resolution and feel good about yourself. Follow these tips to help you find success.
Disclaimer: The stock image is being used for illustrative purposes only, and it is not a direct representation of the business, recipe, or activity listed. Any person depicted in the stock image is a model.