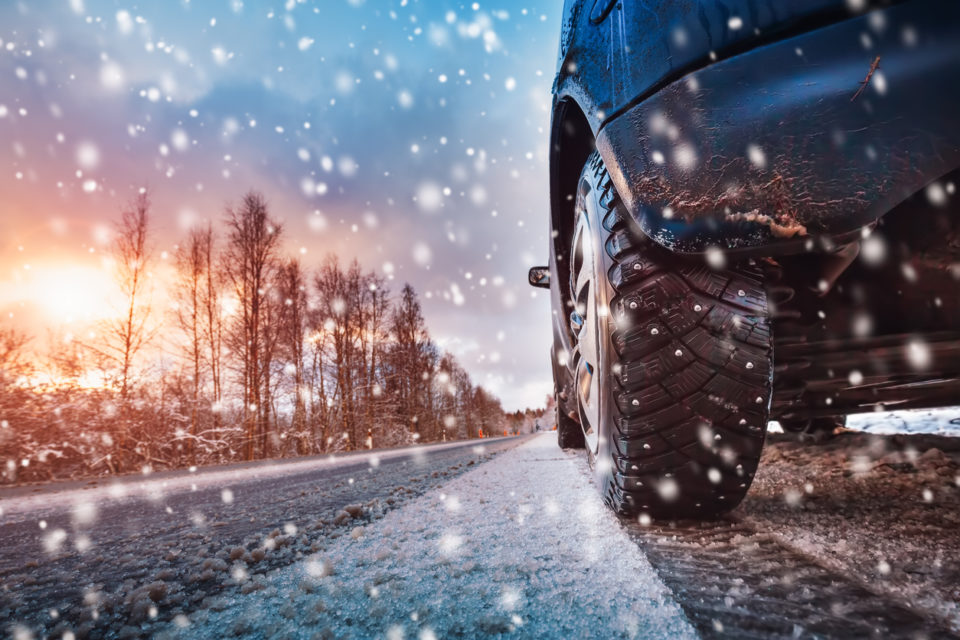 It's that time of year again. The weather has shifted to the cooler fall temperatures and winter isn't far away. That means it's time to prepare your vehicle for the cold.  How much winter preparation your vehicle needs depends on the climate you live in. Not sure what that means for you? Don't worry. Your friends here at Tarr Hyundai have created a quick guide to winter car care in Morristown, TN.
Get the Right Tires For The Season
Although we don't always see a whole lot of snow in Morristown, you could still consider swapping your all-season tires for winter tires. Winter tires aren't just for traveling through snow, they improve traction and stopping power when traveling over cold pavement.
Do A Weekly Tire Pressure Check
The cold weather will cause your tires to lose pressure as the temperature drops, so it's important to keep an eye on your tire pressure during the fall and winter. Driving on tires that aren't properly inflated will not only cause them to wear out faster, it can also be dangerous because you won't have sufficient traction on wet or icy pavement.
Keep Fuel in Your Tank
The likelihood of getting stuck in the snow in Morristown is low but not impossible, and there are plenty of other reasons that you may find yourself spending extra time in the car, so keeping your car fueled up just in case is a good idea. It could mean the difference between shivering on the side of the road, or riding it out in a toasty interior environment.
Add a Protective Layer
Road salt, snow, and sleet can damage your car's exterior. To protect it, apply a coat of polymer wax. It will create a barrier against the winter elements. When winter has passed, its a good idea to get a high-pressure car wash to remove buildup in areas like your wheels, wheel wells, and the underbody of your vehicle.
You might also like: Save Big Every Grocery Trip With These Tips
Make an Emergency Car Kit
To make sure you are prepared for any emergency, make a winter car kit that includes a few essentials. Start by placing  warm clothing like gloves, hats, and a blanket in your kit. Then add things that can help you out of a jam like a flashlight with the appropriate batteries,  a first aid kit, bottled water, jumper cables, and a small camping shovel.
Disclaimer: The stock image is being used for illustrative purposes only, and it is not a direct representation of the business, recipe, or activity listed. Any person depicted in the stock image is a model.