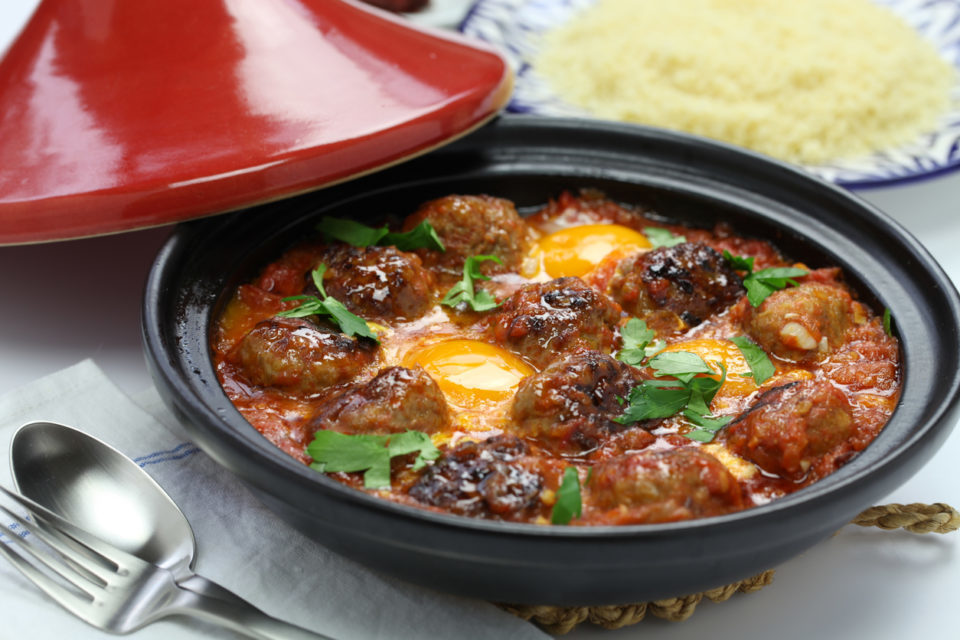 When it comes to preparing your next dinner, a slow cooker can be your best friend. Like everyone else in Morristown, TN, your days are busy, and it can be hard to find time to cook. For example, you may get home from an exhausting day and not feel like spending much time in the kitchen. The good news is that with a slow cooker, most of the work is out of your hands. You just have to assemble the ingredients and let the device do the rest.
Some delicious new recipes are waiting for you and your family to try this winter. These items can warm you up on a cool evening.
Carne Con Chile
Few dishes taste more refreshing on a cold day than hot chile. Instead of throwing a simple can in a pot or heating it in the microwave, why not try an amazing slow-cooker recipe? For example, this carne con chile recipe will hit the spot and become a favorite in your home. Here's what you'll need:
4 Chile Ancho, seeded and deveined
2 Chile Guajillo, seeded and deveined
1 Chipotle, seeded and deveined
2  garlic cloves, unpeeled
1 medium white onion, peeled
1/2 teaspoon powdered cumin
1 teaspoon fresh Mexican oregano
2 teaspoons salt
2 tablespoons canola oil
3 cups water
2 pounds chuck shoulder roast
To start, put all the chiles in a saucepan and bring them to a boil. After that, heat a comal or a cast iron skillet on high, and roast the onion and the garlic until the onion has softened. Then, peel the garlic after it has cooked and become soft. Follow the rest of the directions and cook in a crockpot for six to eight hours.
Lamb Tagine
If you have never had lamb before, you are in for a treat. And it does not have to be as difficult as you may think to make this dish. These are the ingredients to put together:
3 tablespoons olive oil, divided
2 pounds lamb meat, cut into 1 1/2-inch cubes
2 teaspoons paprika
¼ teaspoon ground turmeric
½ teaspoon ground cumin
¼ teaspoon cayenne pepper
1 teaspoon ground cinnamon
¼ teaspoon ground cloves
½ teaspoon ground cardamom
1 teaspoon kosher salt
½ teaspoon ground ginger
1 pinch saffron
¾ teaspoon garlic powder
2 medium onions, cut into 1-inch cubes
5 carrots, peeled, cut into fourths, then sliced lengthwise into thin strips
1 tablespoon freshly grated ginger
1 (14.5ounce) can homemade chicken broth or low-sodium canned broth
¾ teaspoon ground coriander
1 tablespoon sun-dried tomato paste
1 lemon, zested
3 cloves garlic, minced
1 tablespoon honey
Follow the directions here for this delicious meal, and enjoy!
You might also like: Keep Your New Year's Resolution Going With These Tips
Osso Buco
Here's a new meal for your family this winter. But it's one that everyone can grow to love and want over and over again. Make sure to assemble the following ingredients:
1 sprig fresh rosemary
1 sprig fresh thyme
2 whole cloves
1 dry bay leaf
Cheesecloth
Kitchen twine, for bouquet garni and tying the veal shanks
3 whole veal shanks (about 1 pound per shank), trimmed
Sea salt and freshly ground black pepper
All-purpose flour, for dredging
1/2 cup vegetable oil
1 small onion, diced into 1/2-inch cubes
1 stalk celery, diced into 1/2-inch cubes
3 cups chicken stock
1 small carrot, diced into 1/2-inch cubes
1 tablespoon tomato paste
3 tablespoons fresh flat-leaf Italian parsley, chopped
1 cup dry white wine
1 tablespoon lemon zest
Making the Osso Buco requires some attentive details, so follow the directions carefully. Your efforts will be well worth it!
Disclaimer: The stock image is being used for illustrative purposes only, and it is not a direct representation of the business, recipe, or activity listed. Any person depicted in the stock image is a model.