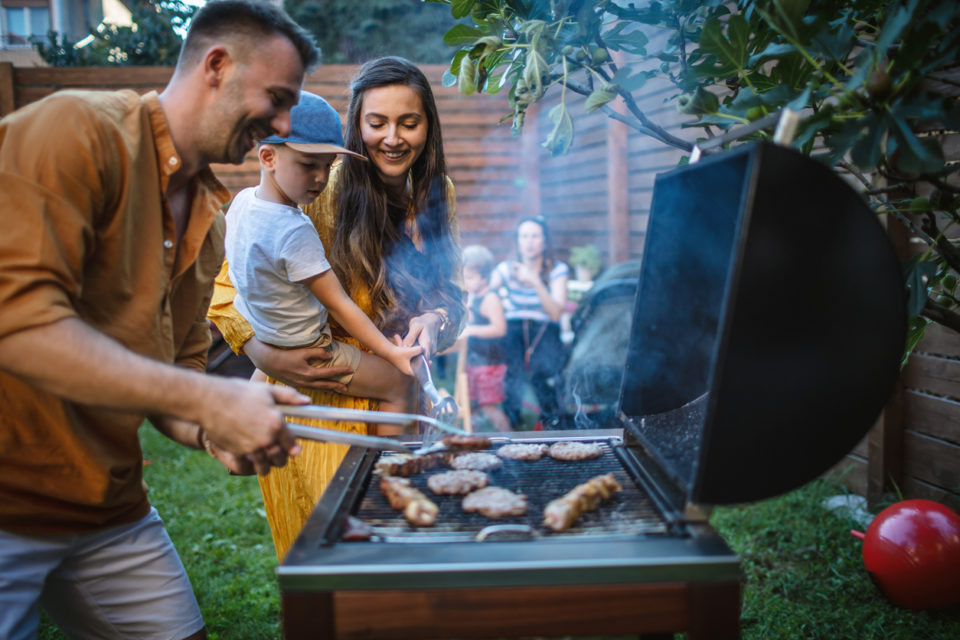 If you have plans on becoming a grill master but you've struggled to get a leg up, fret not, because we have everything that you need to make that first step. Thanks to a deep well of experience, we are fully capable of providing an array of grilling tips that will have your meat and veggies tasting like the core dish in a Michelin Star restaurant lineup.
So, sit back, relax, and read our tips and tricks to best help start you on the path to the grilling Hall of Fame.
Grilling Tips and Tricks
Be one with your grill – Each grill is different. Much like a new car, you need to understand the ways and small details that make it hum. Read the manual, watch videos, and do a few test runs before you take center stage.
Use metal, not plastic – Plastic melts. Let us repeat that: plastic melts. Always use metal utensils.
Slather your grill with oil – Not all over, of course. Just on the grate. Before you turn on the grill, lather up a paper towel with cooking oil, and rub it all over the grate.
Wait about five minutes before cooking – You need to wait for the grill to heat up. If you've started the fire with lighter fluid, be sure to wait about 10 minutes so that the lighter fluid burns off.
Create heat zones – You want to have one section with high heat for searing and one section at medium to low heat to cook thoroughly.
Don't put water on the grill – Water will make the fire grow. Instead, close the lid to cut off the oxygen.
Create the perfect burger – There's no perfect burger. However, there are several wrong ways to cook one. To get off on the right foot, be sure to pinch the center of your burger with your finger or a spoon to create an indent. When your burger cooks and squeezes up, it will not be too thick. Be sure to also avoid flipping too much.
Use low heat for chicken – For scrumptious chicken, use low heat. This helps keep your chicken crispy on the outside and juicy on the inside.
You might also like: Upgrade Your Backyard For Less
Visit Tarr Hyundai
Once you have finished grilling the perfect meat, feel free to swing by Tarr Hyundai and let our team of outstanding associates have a taste. While you are here, you are more than welcome to peruse our collection of new and used vehicles.
Disclaimer: The stock image is being used for illustrative purposes only, and it is not a direct representation of the business, recipe, or activity listed. Any person depicted in the stock image is a model.